Keeping Ken

National Barbie Convention 2001

National Barbie Convention 2001-Ken's Diner Page 1

National Barbie Convention 2001-Ken's Diner Page 2
Ken and Barbie are registered trademarks of Mattel, Inc. These pages are neither affiliated with, nor a representative of Mattel, Inc. Material provided on these pages do not in any way reflect the opinions of Mattel, Inc.
National Barbie Convention 2001-Ken's Diner Luncheon Page 3
Friday July 27,2001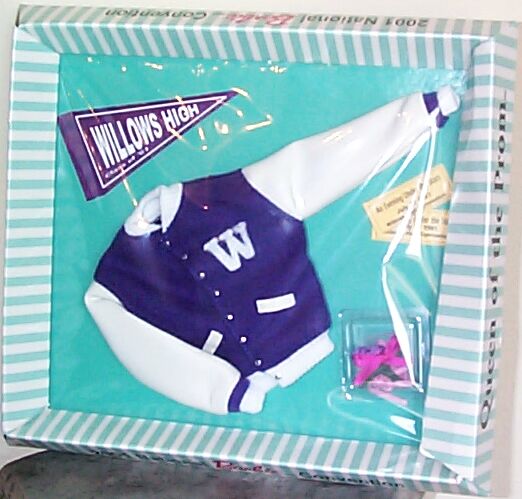 Next, this Ken outfit was handed out to each conventioneer by the table hosts. It was a club gift designed especially for the convention by the Fashion Doll Collector's Club - Great Lakes Chapter, the sponsoring club of the Queen of the Prom convention. I thought this was WAY cool!! Notice the recreated Vintage packaging!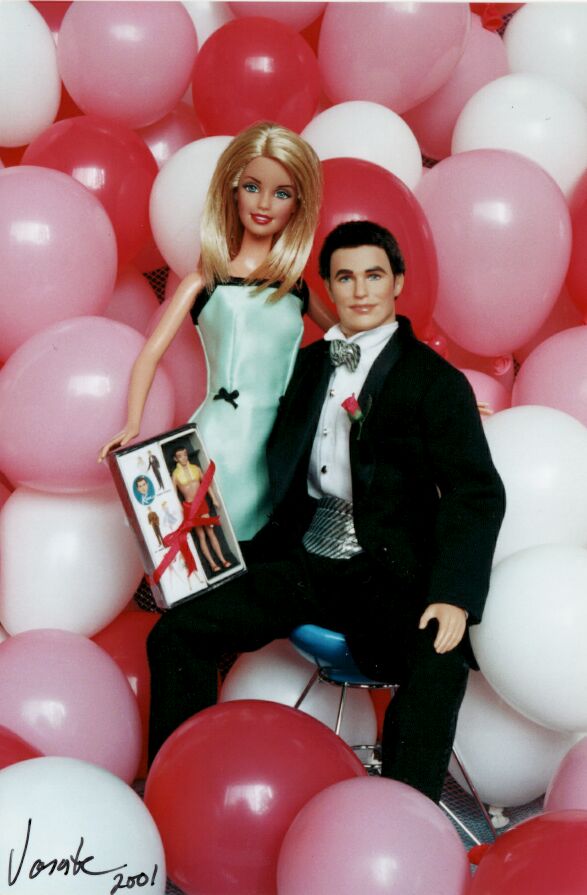 Chris Varaste gave me this autographed photo from his 40th Anniversary Ken article in Barbie Bazaar magazine. He also gave the photo to some of the other table guests. Each picture was different, making this a one-of-a-kind item! Thanks Chris!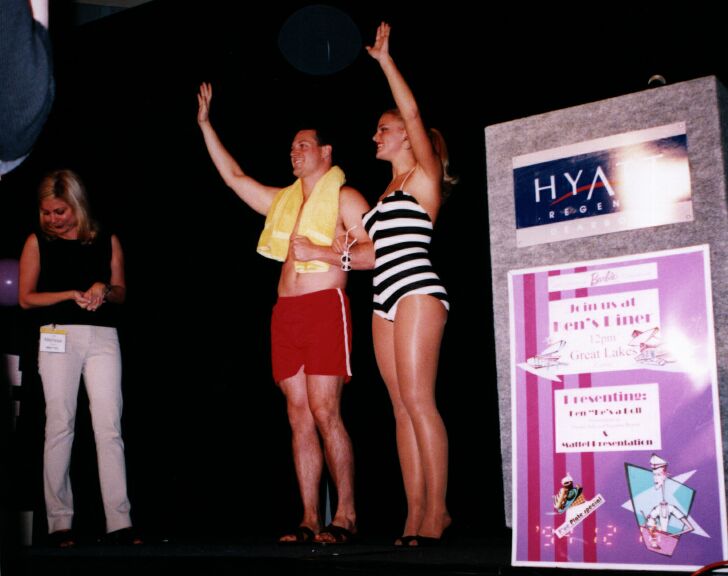 Melissa Cohen from Mattel's Marketing Department introduced Barbie and Ken models sporting recreations of the original swimsuits during her presentation. Melissa's presentation included the Ken doll commercials that spanned from 1961 to present.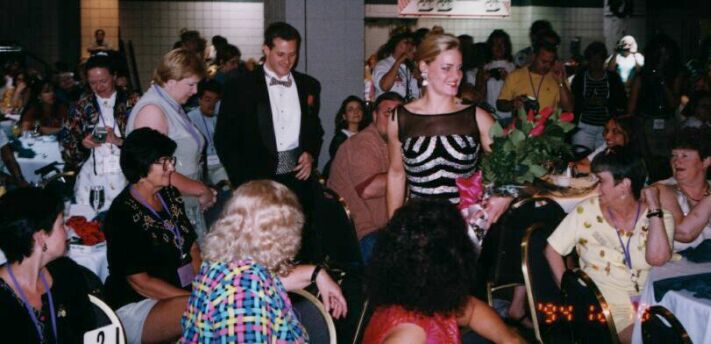 After the Ken commercial presentation, the Barbie and Ken models were reintroduced in 40th Anniversary costumes. There were mobbed again by photographers. They remained on the stage for the Mattel Barbie Collectibles raffle.

National Barbie Convention 2001-Ken's Diner Page 4