Keeping Ken

National Barbie Convention 2001
Ken and Barbie are registered trademarks of Mattel, Inc. These pages are neither affiliated with, nor a representative of Mattel, Inc. Material provided on these pages do not in any way reflect the opinions of Mattel, Inc.
National Barbie Convention 2001-Opening Reception Page 3
Wednesday July 25,2001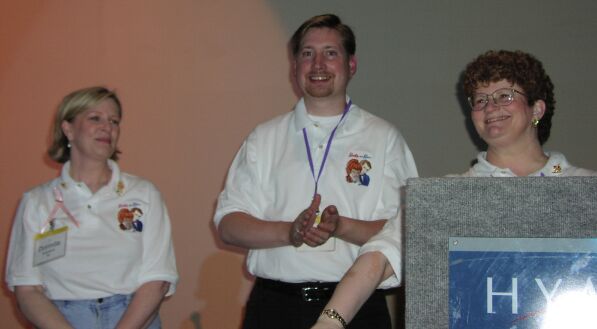 Our introduction to the Convention Chairs. Left to Right: Dorinda Balanecki, Dwane Adle and Norita Bergmann.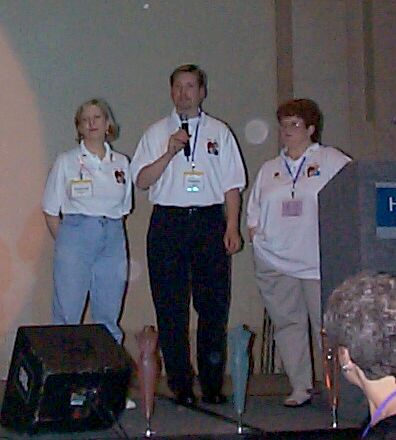 Convention Chairs pass out the awards (the glass mannequins on the stage floor) to convention sponsors.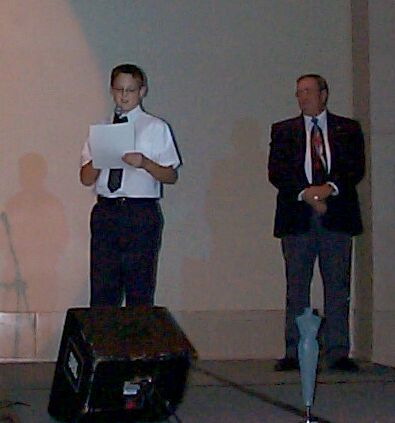 Later, a young man gave a moving speech about his challenges living with dyslexia. The convention proceeds will benefit the 32nd Masonic Organization, which works with children affected by dyslexia.

Back to the National Barbie Convention 2001