Keeping Ken

National Barbie Convention 2006
Ken and Barbie are registered trademarks of Mattel, Inc. These pages are neither affiliated with, nor a representative of Mattel, Inc. Material provided on these pages do not in any way reflect the opinions of Mattel, Inc.
National Barbie Convention 2006-Mattel Barbie Fan Club (Members Only)-Friday Dream Date Party Page 4
Friday July 29, 2006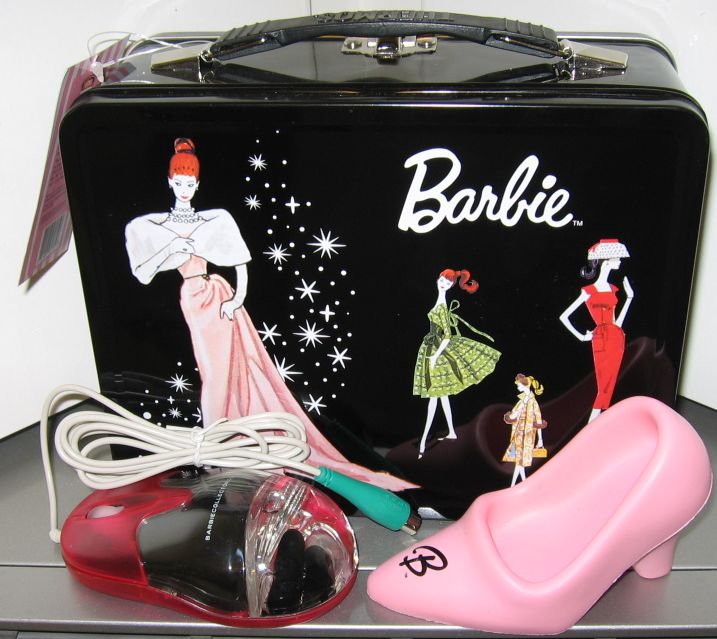 Mattel gave each BFC member a gift at the event! A black Barbie lunch box that had a pink shoe cell phone holder and computer mouse inside.

BACK National Barbie Convention 2006