Keeping Ken

National Barbie Convention 2002
Ken and Barbie are registered trademarks of Mattel, Inc. These pages are neither affiliated with, nor a representative of Mattel, Inc. Material provided on these pages do not in any way reflect the opinions of Mattel, Inc.
National Barbie Convention 2002-Mattel Program Page 3
Thursday June 6, 2002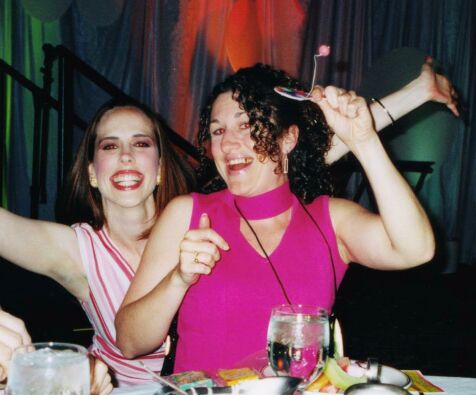 Our table was so exciting because we were provided with these fun toys by other table guests. Here we see Valerie showing off her skill to Liz Krenek.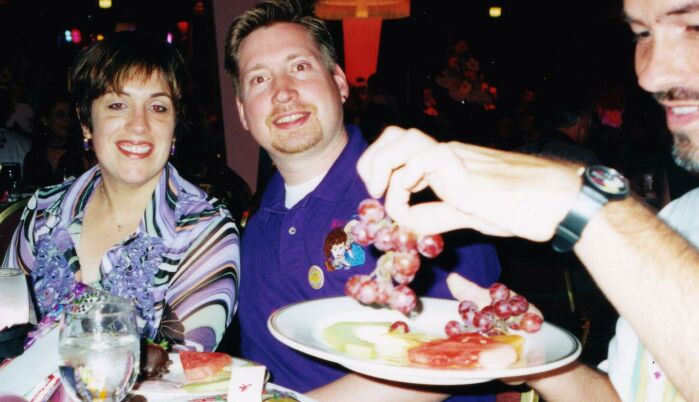 (Left to right) Lisa and Dwane and Jack. This picture is one of my favorites (and I don't even like grapes that much).

Next National Barbie Convention 2002-Mattel Program Page 4