Keeping Ken

National Barbie Convention 2003
Ken and Barbie are registered trademarks of Mattel, Inc. These pages are neither affiliated with, nor a representative of Mattel, Inc. Material provided on these pages do not in any way reflect the opinions of Mattel, Inc.
National Barbie Convention 2004-By Invitation Only Dinner Page 3
Tuesday August 3, 2004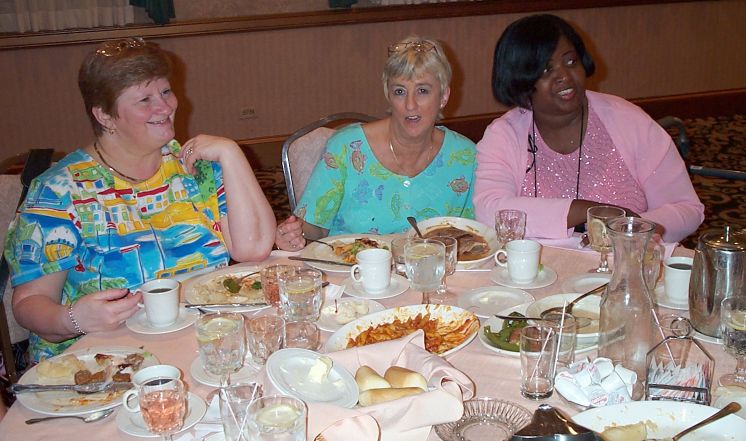 Yes, more of the usual suspects from the table I was seated at.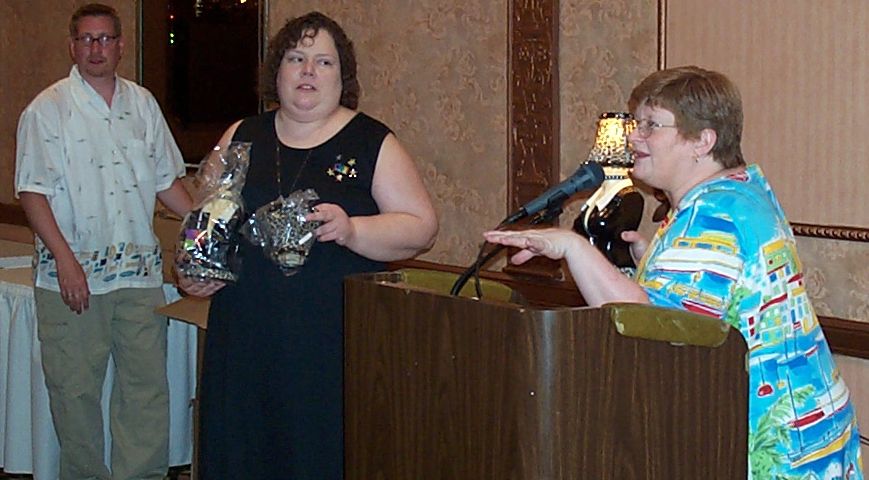 Norita and Julie pass out the awards, to convention chairs, sponsors, steering committee etc. The award was just awesome...not a typical plaque...it was a female "bust" lamp with a plaque on the back.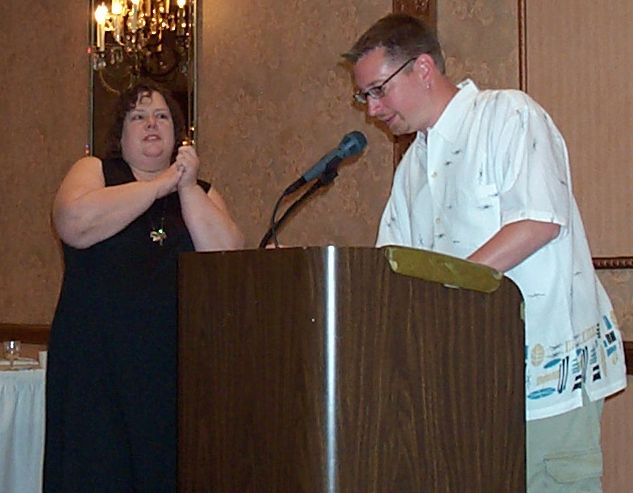 Dwane presents Julie with her special present from Norita.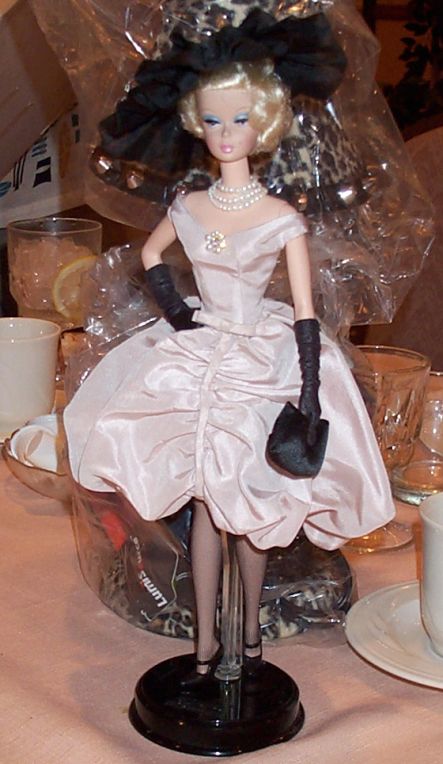 Norita surprised Julie by presenting her with the actual hand sewn prototype of the BFM "Blush Becomes Her" fashion.

BACK National BarbieŽ Convention 2004