Keeping Ken

National Barbie Convention 2003
Ken and Barbie are registered trademarks of Mattel, Inc. These pages are neither affiliated with, nor a representative of Mattel, Inc. Material provided on these pages do not in any way reflect the opinions of Mattel, Inc.
National Barbie Convention 2003-Souvenir Shop Page 3
Tuesday June 24, 2003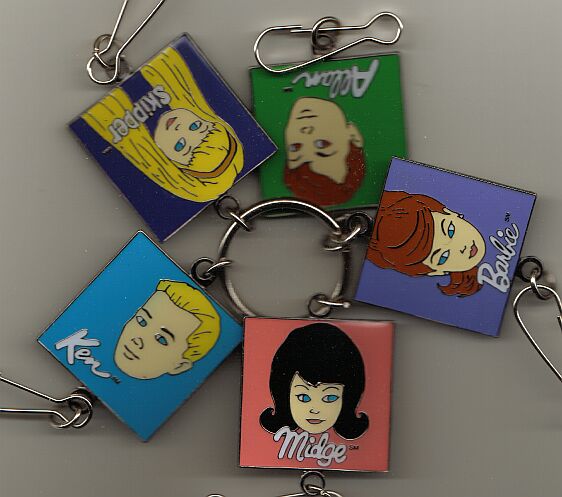 A souvenir key chain included bigger charms with heads of Skipper®, Barbie®, Midge®, Ken® and Allan®.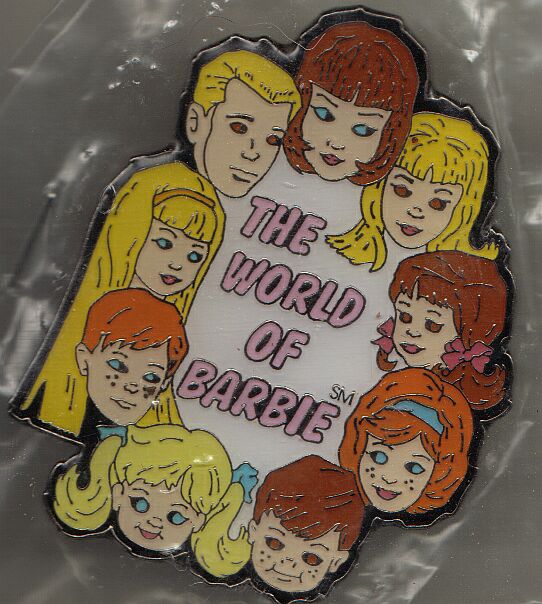 This nine headed "The World of Barbie®" pin also included Ken®, Todd® and Ricky® dolls.

BACK National Barbie Convention 2003