Keeping Ken

National Barbie Convention 2003
Ken and Barbie are registered trademarks of Mattel, Inc. These pages are neither affiliated with, nor a representative of Mattel, Inc. Material provided on these pages do not in any way reflect the opinions of Mattel, Inc.
National Barbie Convention 2003-The World of BarbieŽ Dinner Page 4
Saturday June 28, 2003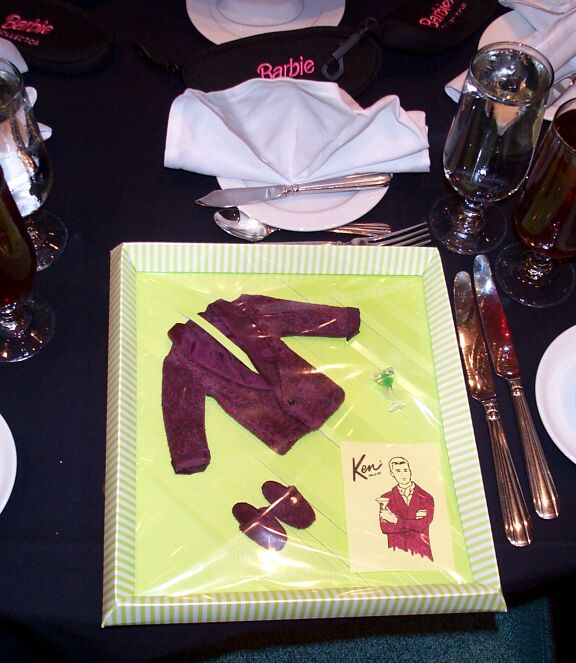 Our table gift for this event was Co-Host Jack Wootten's KenŽ doll outfit. The outfit featured a smoking jacket with matching slippers and a KenŽ-sized martini. The artwork of KenŽ was modified to match the outfit. You can see the "Barbie Collector" eyeglass case (which was our gift from the Host club) at the top of the picture.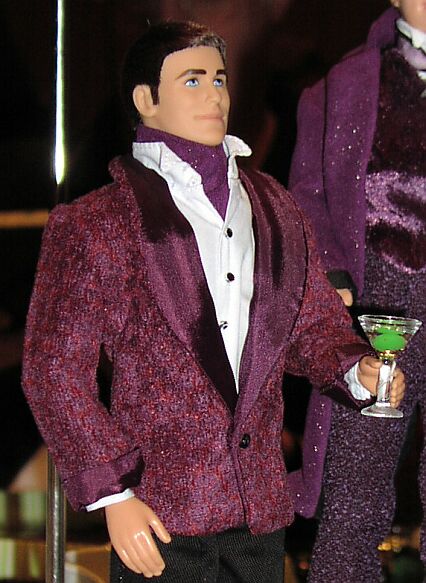 40th Anniversary Ken models the outfit.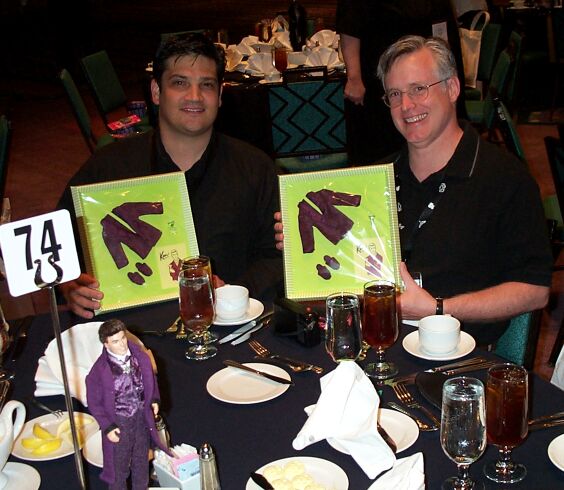 Arnaldo and Dale pose with Jack's table gift. We were all thrilled with the outfit! Jack did an awesome job!!

NEXT National Barbie Convention 2003-The World of BarbieŽ Dinner Page 5