Keeping Ken

National Barbie Convention 2002
Ken and Barbie are registered trademarks of Mattel, Inc. These pages are neither affiliated with, nor a representative of Mattel, Inc. Material provided on these pages do not in any way reflect the opinions of Mattel, Inc.
National Barbie Convention 2002-Shagadelic Catwalk Luncheon Page 2
Thursday June 6, 2002

This was a commemorative outfit from the host club. Don Meindl's "Plumb Crazy".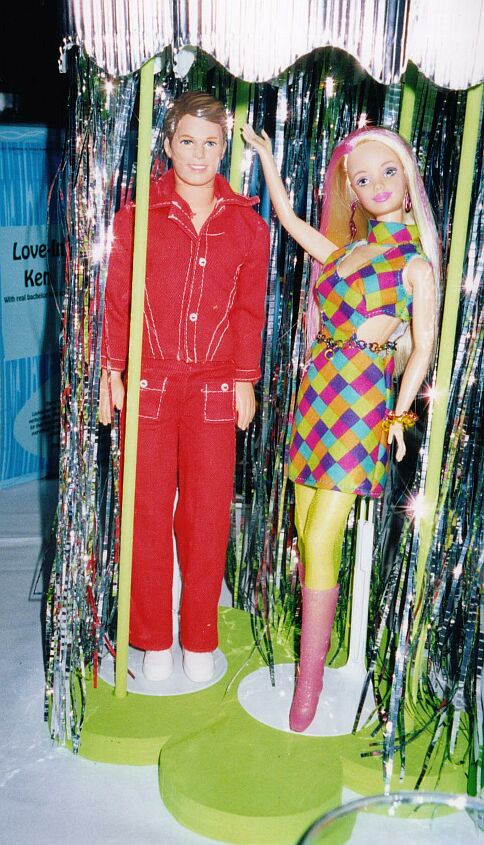 This is the table centerpiece. The go-go stage would light up from the top and shine down on the doll. We added the The Original Traveling Ken we had visiting with us to the centerpiece.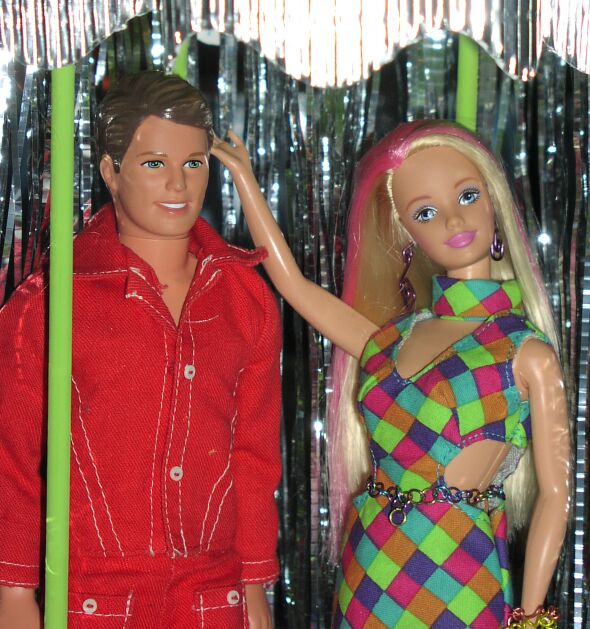 Close up.

Next National Barbie Convention 2002-Shagadelic Catwalk Luncheon Page 3