The Ken® Room

Keeping Ken

Keeping Ken About Me
(WEST WALL)
Further down the South wall, the complete line of Ken® Fashion Avenue™ continues in the SW corner.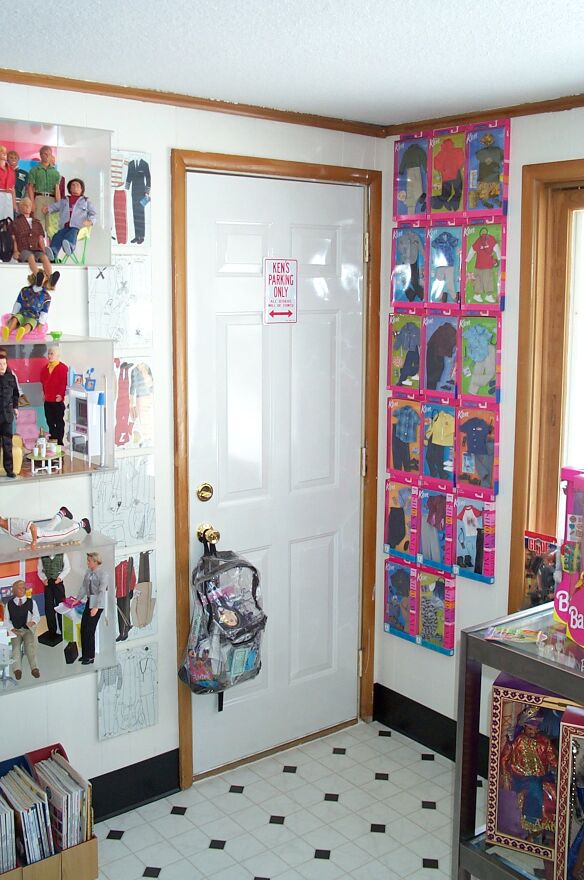 The West wall is mostly window, but a great place to place the other display shelf.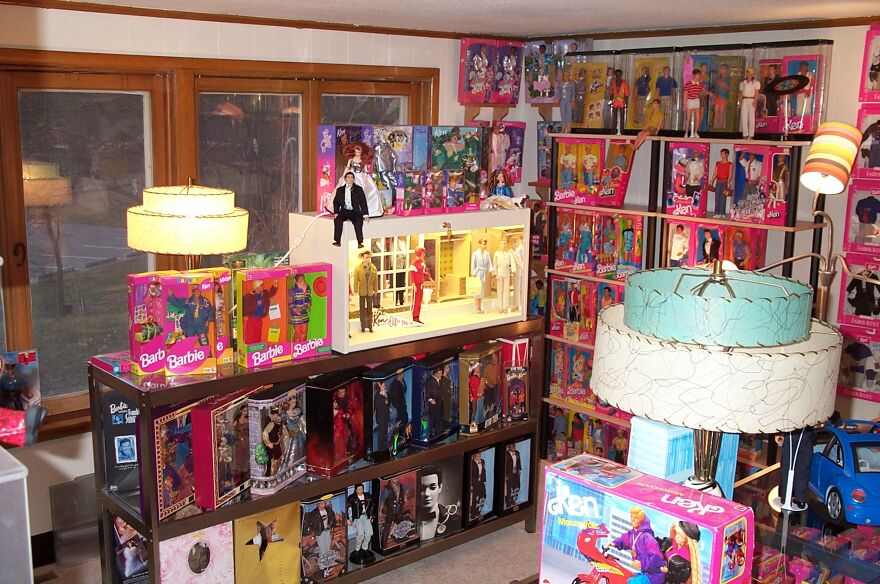 This display shelf holds a display case that will hold Vintage items. Below are Barbie® Collectibles™ Ken® Barbie®/Ken® gift sets.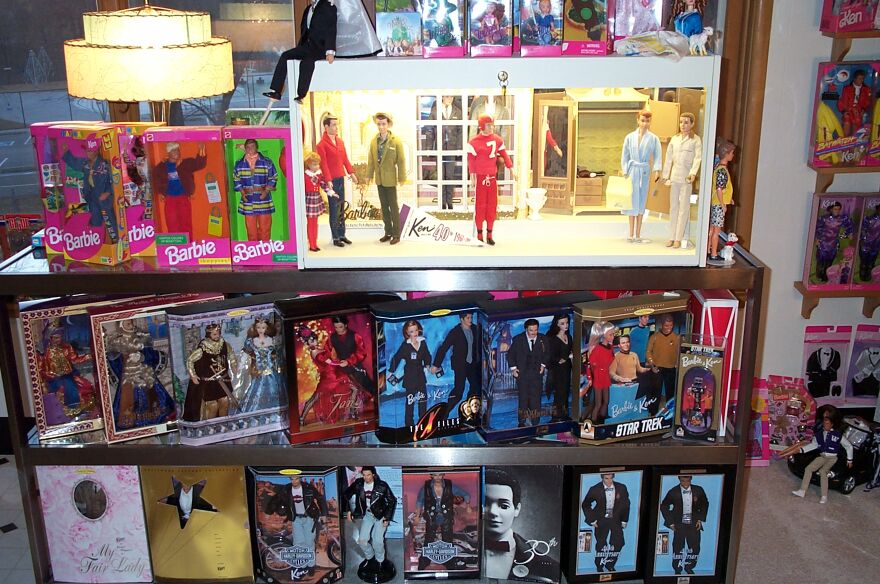 Back to The Ken® Room