Keeping Ken

Keeping Ken Ken News!

New Product Reference Guide
All items sent Priority mail. I will combine mailing costs for multiple items. Mailing costs will be calculated by the weight of the package and zone. Actual mailing cost may vary, depending on the weight of package sent. I will combine mailing costs for multiple item sales. PLEASE include your name, mailing address and zip code with your email order! Money Orders (MO), Personal Checks (PC) and Credit Card payments through PayPal accepted. MO and PayPal payments mailed immediately. PC are held for ten days. Sorry, at this time I will only mail within the USA ONLY! Please mailto:jef@manbehindthedoll.com if you are interested in any of these items. THANKS!
NOW ACCEPTING CREDIT CARD PAYMENTS THROUGH PAYPAL!
Please email first to order, and I will email you back with the calculated mailing cost. Then press the button below for payment through PAYPAL.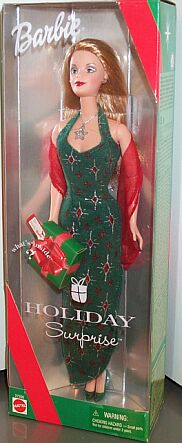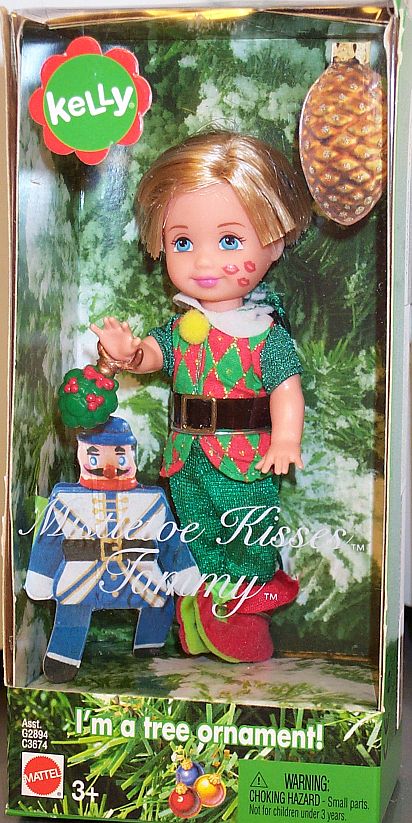 SSE 2001 Holiday excitement Barbie® (NRFB)

$9
SSE 2000 Holiday Surprise Barbie® (NRFB)

Green color box (pictured) or Red color box available

(Please specify which box color when ordering)

$9
2004 Mistletoe Kisses Tommy (NRFB) M# Asst. G2894/C3674
$8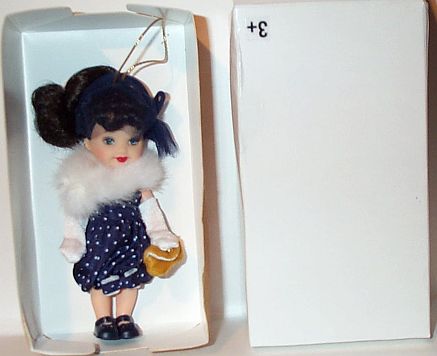 Gay Parisian Kelly® (Mint With Box)
Dealer Exclusive
$24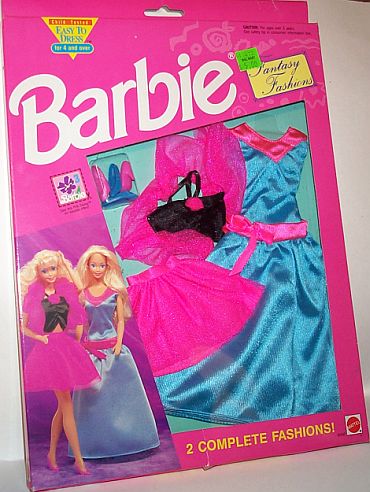 1992 Barbie Fantasy Fashions (NRFB) M# 8242F

A polyester dream times two! Box crease at bottom (see picture). Fashions are mint.

$12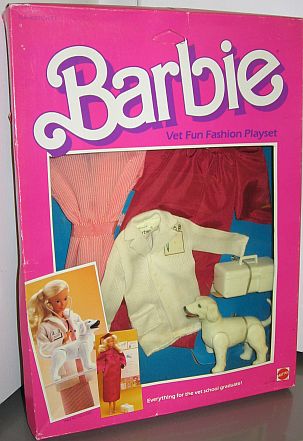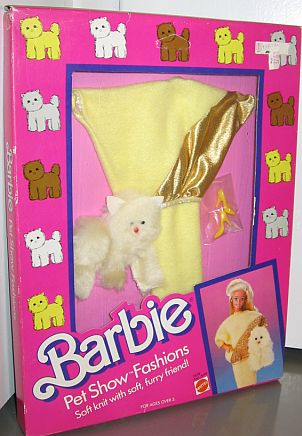 1984 Barbie® Vet Fun Fashion Playset (NRFB) M# 9267

$14
1986 Barbie® Pet Show Fashion (NRFB) M# 3658

$14
HOT GUYS & ACCESSORIES! $8
Ken is a registered trademark of Mattel, Inc. These pages are neither affiliated with, nor a representative of Mattel, Inc. Material provided on these pages do not in any way reflect the opinions of Mattel, Inc.